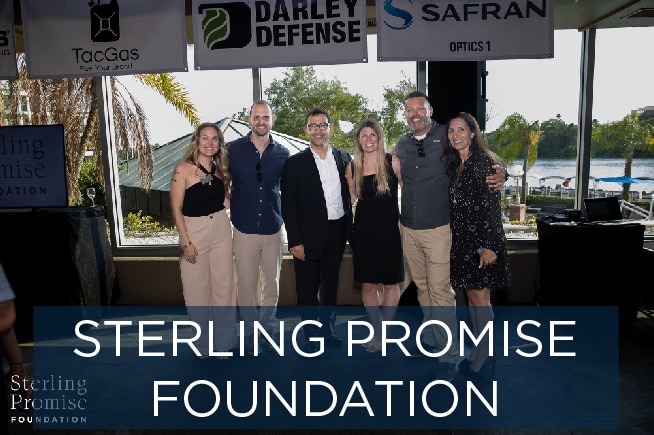 The Sterling Promise Foundation exists to honor the life of Staff Sergeant Scott Sterling, who passed away in April 2021 after a heroic battle with colorectal cancer. Scott served in the 75th Ranger Regimental Reconnaissance Detachment and 1st Special Forces Operational Detachment-Delta. The foundation is dedicated to ensuring that veterans are able to live long, healthy, fulfilling lives following their careers in the US Army Special Operations, through early cancer screenings and awareness campaigns. With financial assistance, the foundation can focus on early detection cancer screenings and augment related medical benefits for special forces members and veterans before cancer takes another soldier.
Safran Optics 1 supports non-profit organizations which seek to improve the lives of veterans and military families. We partnered with the Sterling Promise Foundation to host their first-ever fundraiser during SOFIC 2022. With the help of industry sponsors, financial donations and a silent auction, the foundation received $43,500 to support their mission.
---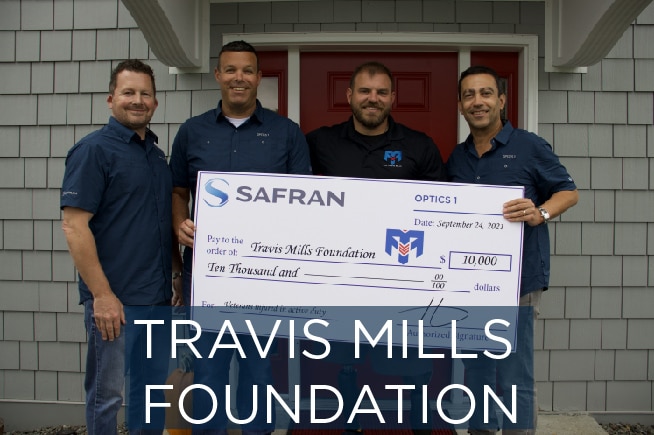 The Travis Mills Foundation was founded by Travis Mills, a US Army Veteran who was critically injured on his third tour of duty in Afghanistan. The foundation formed to benefit and assist post 9/11 veterans who have been injured in active duty or as a result of their service to our nation. The veteran and their families receive an all-inclusive, all-expenses paid, barrier-free vacation to Maine where they participate in adaptive activities, bond with other veteran families, and enjoy much-needed rest and relaxation in Maine's great outdoors.
In 2021, Optics 1 headed north to present their $10,000 donation and meet with Travis, his incredible team, and receive a tour of their state-of-the art retreat in Rome, Maine. We were honored to present Travis with a donation, share stories in his family-style kitchen, and tour the 20-acre retreat, checking out the ropes course, boathouse, library, amidst the scenery of the Kennebunk and Moose River Valleys.
---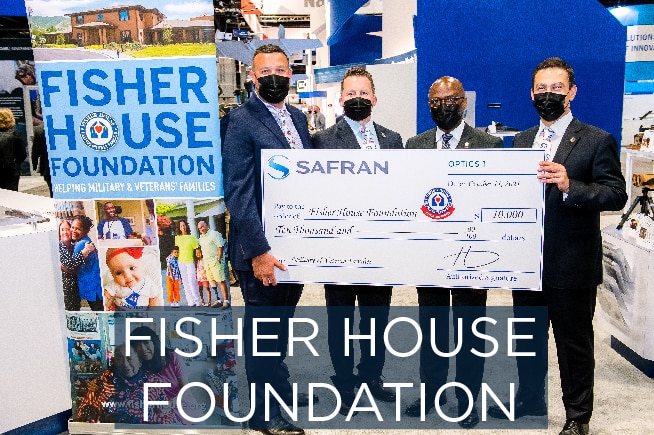 The Fisher House Foundation builds comfort homes where military & veteran families can stay free of charge, while a loved one is in the hospital. These homes are located at military and VA medical centers around the world. COL Walt Kennedy, US Army (Retired), VP of Business Development here at Optics 1, has firsthand experience with the Fisher House Foundation and shared his story: "Several years ago, my wife and I had to travel from Romania to Germany for a medical issue with our infant and toddler at the time. Finding appropriate, affordable lodging was an added stress that Fisher House took care of, eliminating that burden from us. They allowed my family to focus on the medical issue at hand. Fisher House is a wonderful organization that allows families to be together during what is often very stressful and
challenging times. Their lodging was also free of charge, an integral component to their organization, which is particularly important to younger military families. My family had a wonderful experience with Fisher House and we will always sing their praises." Optics 1 presented Fisher House Foundation with their $10,000 donation on October 12, 2021 during the AUSA (Association of the US Army) annual exhibition in Washington, D.C.
---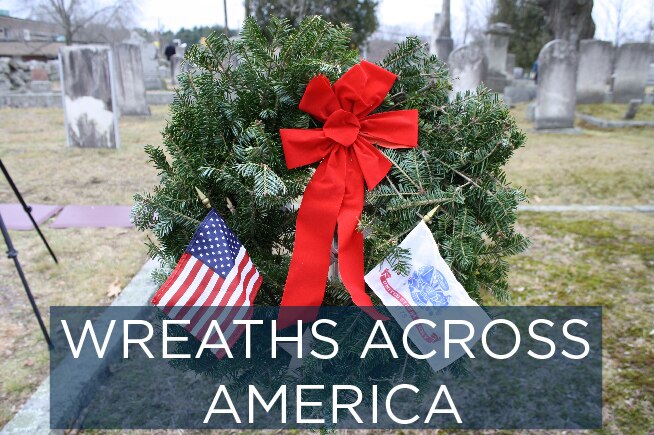 For the past few years, Optics 1 has sponsored and participated in Wreaths Across America events throughout Southern New Hampshire. Founded in 2007, Wreaths Across America carries out their mission each December to Remember, Honor, and Teach by coordinating wreath-laying ceremonies at Arlington National Cemetery, as well as at more than 2,500 additional locations in all 50 US states, at sea, and abroad. While we have Veterans Day in the fall and Memorial Day in the spring, our servicemen and women sacrifice their time and safety every single day of the year, to preserve our freedoms. In many homes across the US, there is an empty seat for one who is serving, or one who made the ultimate sacrifice for our country. That is why the mission to
Remember, Honor, and Teach lasts all year long, far beyond December wreath-laying ceremonies. There is no better time to express appreciation than during the hustle and bustle of the Holiday season.
---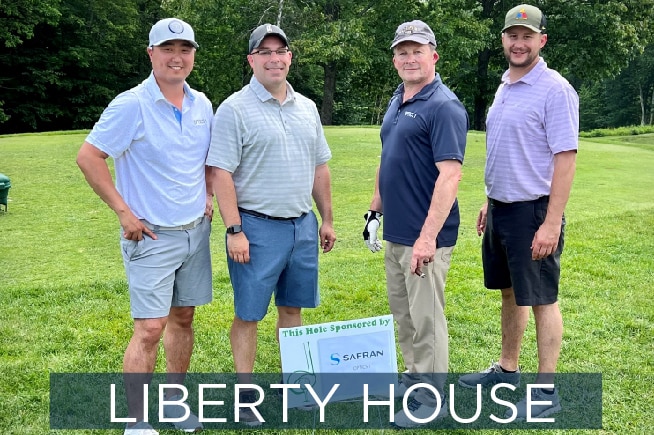 Liberty House is a nonprofit organization located in Manchester, NH. Their mission is to "provide a safe, respectful, and substance-free transitional housing community for homeless American Veterans committed to a path of independence and self-sufficiency." Liberty House provides homes as well as stability, food, and advocacy services to help formerly homeless Veterans rejoin their communities. The organization has provided support to over 300 Veterans.
Recently, Optics 1 had the opportunity to sponsor a hole at Liberty House's 2023 For the Veterans Golf Tournament. Members of the Optics 1 team attended in support of the organization. Collectively, the organization raised over $37,000 to continue supporting our nation's Veterans.
---