Health and Wellness
---
Ensuring our employees stay healthy is a top priority for us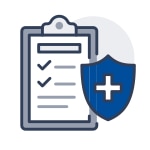 ✓ Medical, dental, and vision insurance
✓ Flexible Spending and Health Savings Accounts
✓ Critical illness and accident insurance
✓ Free Access to BetterHelp Virtual Therapy and NeuroFlow Emotional Wellbeing
✓ Health insurance discounts for employees making efforts to improve their health
✓ Safran Fit - earn up to $300 in Amazon gift cards for completing wellness challenges
✓ Access to telehealth services and an Employee Assistance Program
Community and Personal Development
---
We encourage our full-time employees to continue their development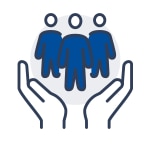 ✓ Professional Development Reimbursement
✓ Tuition Reimbursement of up to $5,250 per year!
✓ 9 Volunteer Hours per Year
✓ Veteran Outreach Efforts
✓ STEM Community Engagement
✓ Morale and Culture Team
Work/Life Balance
---
Time for employees to rest and recharge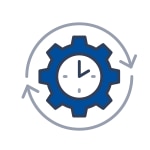 ✓ 9/80 Work Schedule - every other Friday off!
✓ Competitive Vacation Time
✓ Generous Sick Time
✓ Floating Holiday - 1 per year
✓ 10 Paid Holidays
✓ Paid Time Off for Jury Duty and Bereavement
Financial Wellness
---
At Optics 1, our compensation strategy allows us to attract, motivate, and retain employees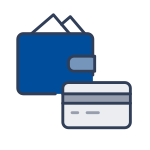 ✓ Competitive Pay
✓ 401k Plan with up to 6% Company Match
✓ Employee Stock Purchase Program
✓ 401k and Financial Planning Education
✓ Employee Referral Program - bonuses of up to $3500 if a referred candidate for an approved position is hired!
Employee Recognition
---
We have a variety of programs to recognize our employees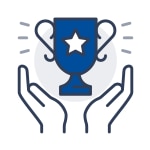 ✓ Service Awards - given to employees who complete 5, 10, 15, 20+ years of service with Optics 1
✓ High 5 Award - employees nominate each other for accomplishments above and beyond their job responsibilities
✓ SPOT Bonus Award - Managers and the leadership team can recognize employees for exemplary performance on a variety of tasks such as saving the company a substantial amount of money or completing a crucial project with a tough deadline
Family Support
---
We support our employees and their families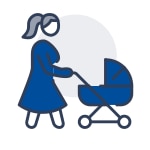 ✓ Employer-paid Short Term Disability
✓ Paid Parental Leave
✓ Pet Insurance
✓ Survivor Income Benefit
✓ Flexible Working Environment
Extras
---
Some fun extras we offer!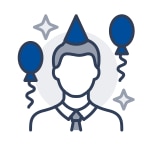 ✓ Monthly Friday Breakfasts
✓ Frequent Employee Morale Events (visit the Culture page to learn more!)
✓ Fresh Vending Options
✓ Corporate Discounts
✓ Monthly Cupcake Birthday Celebrations
✓ On-site Fitness Center